Cross-Curricular Competencies
Browse the sections below for access to our Teacher and Student Resources and to
various opportunities for Professional Development.
LEARN Educational Resources
Playbook from the 2022 Unconferences on Facilitating Learning in FabLabs, Makerspaces and Open Creative Spaces. The content of the playbook is the result of co-construction
Steps to interpret a picture: First Impressions, Identifying Source, Digging deeper into Dates, Contexts.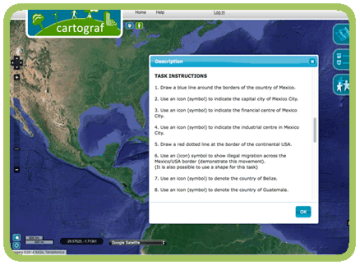 Students will locate then map Mexico and various zones in that country.
LES on the Saguenay-St. Lawrence Marine Park: A Protected Territory
Presentation slides to accompany the Whose.Land are you on? Webinar
Additional resources to support teachers who have watched the Whose.Land are you on? Webinar recording.
Join the RÉCIT Provincial Service for the Anglophone Community, RÉCIT Anglophone National Service for First Nations and Inuit (RÉCIT FNI) and TakingITGlobal for an hour-long
This year join TakingItGlobal and LEARN for a one hour webinar as we walk educators through an amazing project about our Canadian legend, Terry Fox.
A summary of the first few chapters of the book The Thinking Classroom by Liljedahl, with some (mostly Quebec) teacher reflections.
A beautiful summary of the CLC approach and Community Service Learning, written by Ben Loomer.
Absolutely, the maps at Native-Land.ca support learning across the curriculum. From class discussions in ethics to inspiration for art projects, from English compositions to French
Which learning techniques show more benefits for learners than others and how do we know this?
Professional Learning Opportunities
Please contact us if you are looking for personalized support in the form of workshops, classroom support, or curriculum planning.​
Have you got a favourite Podcast or Youtube channel or other online media source you use for PD? Send a Tweet to @LEARN_Ped.
Some Twitter folks worth following